The basic principle behind smart home is to use a series of systems, which we know will make our life easier. For example, we refer to personalized management and programming of home utilities to reduce costs or remotely control home functions.
Smart home is energy-saving in essence. But its definition goes beyond that. It includes the technical integration provided by the home automation system to manage the different functions of the home and their integration in the urban intelligent network.
As people pay more and more attention to home safety, the list of smart home safety applications such as cameras, motion detectors, glass breaking sensors, doors and windows, smoke and humidity sensors has been increasing in recent years, which has also promoted the steady growth of the optical lens market. Because the optical lens is an indispensable part of all these devices.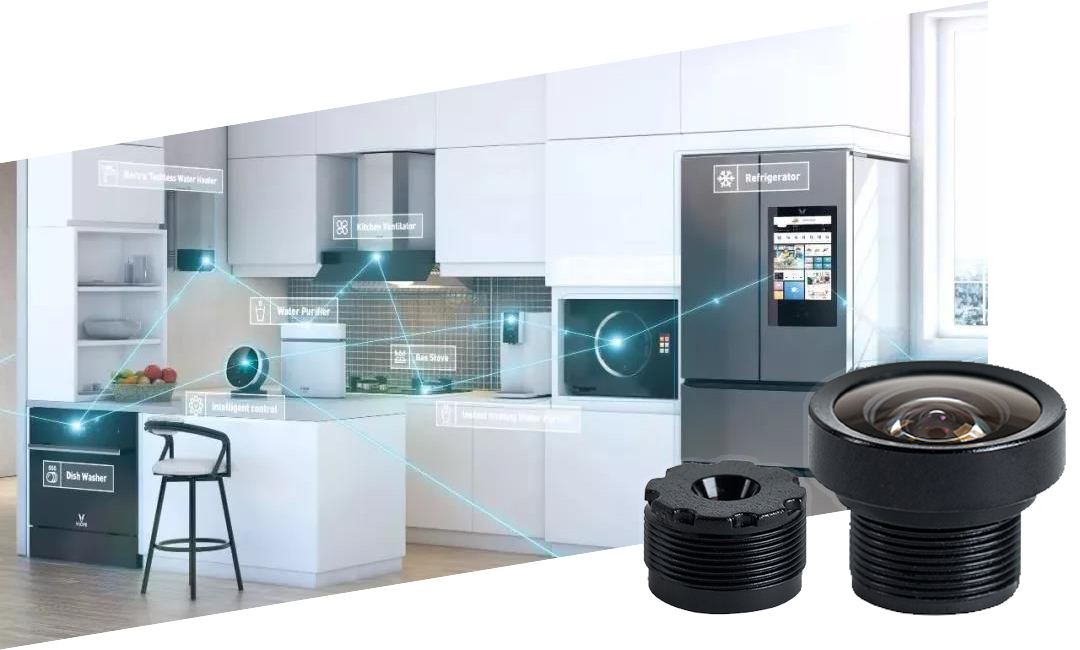 Lenses for smart homes features wide angle, large depth of field, and high resolution designs. ChuangAn optics has designed a variety of lenses, such as wide angle lens, low distortion lens and high resolution lens providing different image format, to meet different requirements in smart homes applications. ChuangAn Optics provides safe products and technical guarantee for the promotion of smart home system.