Camera Lenses for Auto Vision
With the advantages of low cost and object shape recognition, optical lens is currently one of the main parts of ADAS system.  In order to cope with complex application scenarios and achieve most or even all ADAS functions, each car generally needs to carry more than 8 optical lenses. Automotive lens has gradually become one of the most important components of intelligent vehicle, which will directly drive the explosion of automotive lens market.
There are a variety of automotive lenses meet the different requirements for view angle and image format.
Sorted by view angle : there are 90º, 120º, 130º, 150º, 160º, 170º, 175º, 180º, 190º, 200º, 205º, 360º automotive lens.
Sorted by image format : there are 1/4",1/3.6", 1/3", 1/2.9", 1/2.8", 1/2.7", 1/2.3", 1/2", 1/8" automotive lens.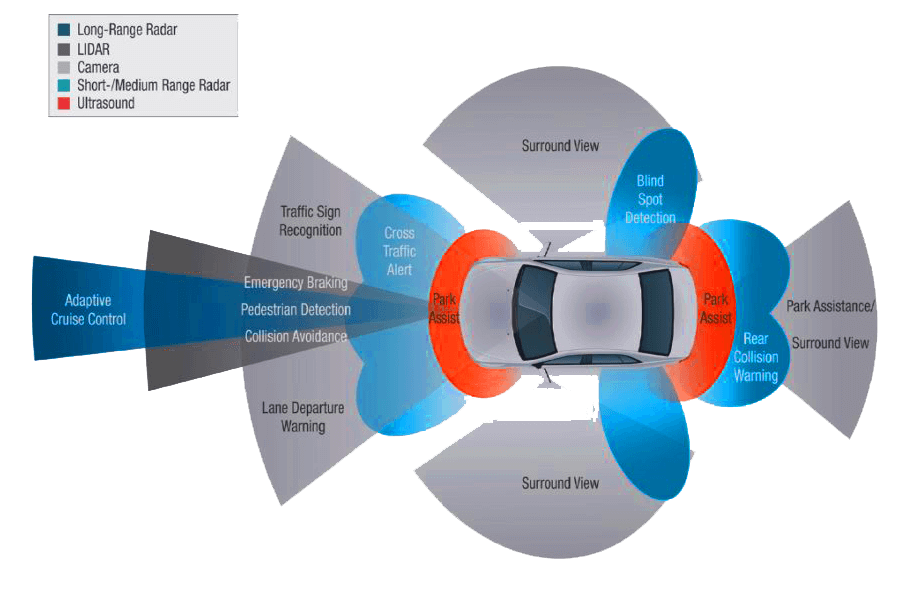 ChuangAn Optics is one of the leading automotive lenses manufacturer in the filed of automotive vision systems for advanced safety applications. ChuangAn automotive lenses adopt Aspherical technology, feature wide view angle and high resolution. These sophisticated lens are used for surround view, front/rear view, vehicle monitoring, advanced driver assistance systems(ADAS) etc. ChuangAn Optics is strickly in terms of ISO9001 for manufacturing high-quality & reliable products to provide better products and services.